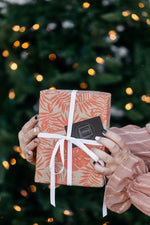 Here we are, just 4 days away from Christmas...where has this year gone?! Have you finished shopping for everyone special in your life yet? It may be too late to ship them some cookies, but you can still get them a gift card! Gift cards are great to fill stockings or just add a touch of sweetness to any gift or stocking 😉 They can use a gift card anytime they may need a little pick-me-up!
When you grab a gift card online, you can have it sent directly to them or you can send it to yourself, print it, and wrap it...totally up to you! If you are local and want to get a gift card, we have physical options available!
*Click here to add a gift card to your cart!