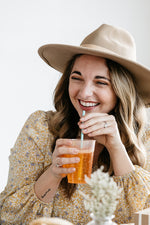 I'm going to be sharing some of my favorite, non-cookie products with you!

1. Tostito's Hint of Guacamole Chips
Holy heavens these are so good! They're amazing on their own or with salsa or dip! Even crushed onto your taco bowl...Super zesty, packed with flavor! I've seen them at Walmart and Target, so I'm sure they're at most grocery stores.
2. This cute car diffuser!
I have truly fallen in love with this and shared it a couple times on my personal Instagram. It comes in desert pink, white, and black. You can fill it with water and essential oils, fit it in the cup holder of your car and connect the USB. It has diffusing settings, and the top even has multiple lighting settings. The kids are totally obsessed with it.

3. The Nightingale by Kristin Hannah
I have an entire Instagram highlight dedicated to the books I read. I read almost every night before bed and take my kids to the public library weekly. I read mainly non fiction, personal development, and mysteries. Kristin Hannah is my favorite author.

4. Puzzles! Specifically, puzzles from Rifle Paper Co.
I am not even ashamed to admit we LOVE puzzles! It's such a great indoor family activity.

5. LoopyCases
I've used them for a loooong time, and I even have a discount code for you! maeganmills will get you 10% off! I love them because I drop phones like they're hot. But seriously, I dropped my phone constantly before getting a loopy. I don't like pop sockets, but these little rubber loops? Love 'em. Loop Cases also has amazing customer service. If you ever break your loop, they'll replace it for free if you send them a picture.

6. The Daily Grace Co.
This company has the most aesthetically-pleasing Bible studies and tools. They have a great prayer book, and their products are so pretty to display. The Bible handbook is one of my favorite things I've gotten from them. It helps you go in depth on specific books in the Bible. It's super helpful if you're like me, and you struggle with keeping up with the context of each Bible story.